Submitted by liberateyourcom... on Thu, 03/10/2011 - 22:23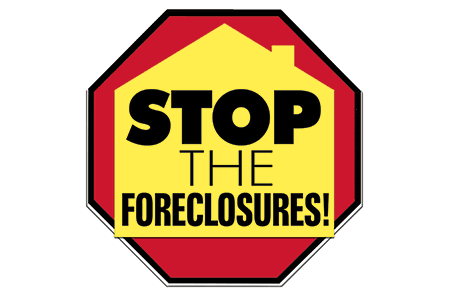 Rochester, NY – At 12:00pm Monday, March 14, 2011 on 9 Ravenwood Ave, Rochester, NY 14619 the Lennon Family with the support of Take Back the Land Rochester is calling for nonviolent civil disobedience to block the impending eviction of their family from their longtime home.
For the last 7 years Catherine Lennon and her family of 11 have lived at 9 Ravenwood. After Catherine's husband died of cancer, their now defunct mortgage lender and government bailout recipient, Countrywide refused to
renegotiate the mortgage, sending the family's house into foreclosure. In 2010, Countrywide sold the house to Fannie Mae and now Fannie is seeking to evict a family of 11 (including 7 children ages 2 to 11) on Monday. The family has no place to go and one of Catherine's daughters and her two year-old grandson have already moved into a homeless shelter in preparation for the worse.
The Lennon family and Take Back the Land Rochester are calling on Fannie Mae to immediately suspend the eviction and renegotiate a reasonable settlement where the longtime residents can stay in their home and prevent the disintegration of entire family to homelessness.
Take Back the Land Rochester believes that housing is a human right and a that family's right to quality housing is more basic than a corporation's right to make a profit. Take Back the Land Rochester is calling on Bank of America (the corporation that absorbed Countrywide) and Fannie Mae to be accountable to the public that spent billions of dollars to bailout these banks.
For more information contact:
Email: takebackroc@riseup.net
Ryan Acuff 585-455-0961
Lou Spezio 585-233-8238